TURN ANY TV INTO A BOUTIQUE FITNESS STUDIO
Treadmill. Cycling. Strength. Boxing. Rowing. Yoga. It's All Here.




Meet The World's First Home Gym Console
This small console gives you everything you need to turn any existing television into a boutique fitness STUDIO. Just plug it in and start working out.
GET STARTED IN UNDER 2 MINUTES


The STUDIO console works with any HDTV by plugging into your HDMI port to connect to your TV and sound system.
Connect STUDIO to Wifi to get access to the latest classes and detailed metrics from every class.
Pick from over 2,000+ classes. You can start with our "Intro to STUDIO program" to get in tune with everything.
2,000+ WORKOUTS.
MORE ADDED DAILY.

Thousands of classes available on-demand and many new classes released every single day. Whether you're beginner or advanced, have 10 minutes or 45 minutes, love hip hop or country - there's something for EVERYONE Cycling. Running. Rowing. Boxing. Strength. Yoga. Recovery. It's All Here.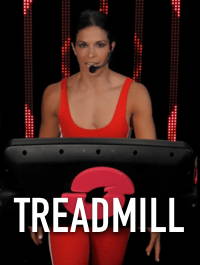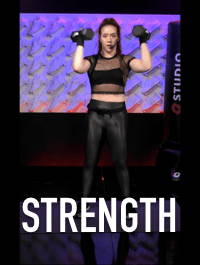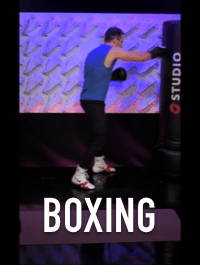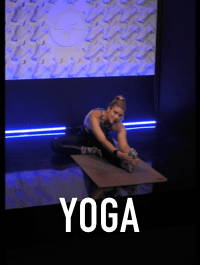 Get Detailed Metrics From Your Workouts
Smarten up the cardio gear you already have via Bluetooth. STUDIO can connect to external sensors to read the speed of your treadmill, the cadence of your bike, or even monitor your heart rate.

Rep Counting & Form Detection
STUDIO's console comes with a HD wide view camera to provide rep counting and form detection (feature coming soon). It's completely private and only on when you say so.

Go toe-to-toe with other beginners or pros to max out your results and your enjoyment, with STUDIO's community-powered leaderboard.

Quickly and easily control STUDIO and your connected equipment in real time with your iOS or Android smartphone.
Got Questions? We've Got Answers.
Does STUDIO require a subscription?
STUDIO requires a membership to access our on-demand library of 2,000+ classes along with new classes that become available every single day.
What equipment does STUDIO work with?
We work with any treadmill, spin bike, rower, or punching bag. There are two ways to connect your equipment.
If it's smart equipment, we connect directly over bluetooth. If your equipment doesn't have bluetooth we offer sensors for treadmills, spin bikes, rowers, and boxing punch trackers.
We also work with all Bluetooth Heart Rate Monitors.
Here are links to some of the popular pieces of equipment that have Bluetooth built in.
What countries does STUDIO ship to?
Right now, STUDIO is available for purchase in the US and Canada. We will be available worldwide in the near future.
Does the console work with any Television?
STUDIO works with any television that has an HDMI port
How does the 30 day home trial work?
Purchase our home gym console and try it for 30 days. We think you'll love it and it will change the way you work out. If that's not the case? Return it to us. We'll refund you as soon as we verify it's been returned and in working condition.
SEE WHY OUR COMMUNITY LOVES STUDIO